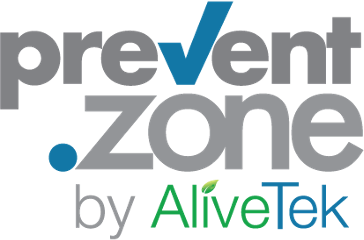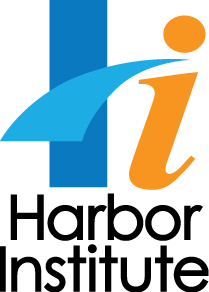 FOR IMMEDIATE RELEASE
December 3, 2021
AliveTek and Harbor Institute Win
AFA 2021 Excellence in Education Programming Award
Brave & Bold Dialogues: Diversity, Equity & Inclusion™ eLearning course
Dallas, TX, December 3, 2021 — AliveTek, Inc, a leader in eLearning development, and the Harbor Institute, an educational consulting firm based in Washington, DC, have won the prestigious Association of Fraternity & Sorority Advisors (AFA) 2021 Excellence in Educational Programming Award for their online course Brave & Bold Dialogues™: Diversity, Equity & Inclusion.
The AFA Excellence in Educational Programming Award recognizes new and innovative programs in learning or education. The award submission focused on initiatives that contribute to a greater understanding of diversity, social justice, and multiculturalism on a campus or within an organization. During a time where diversity, social justice, and multiculturalism are headline news, both AliveTek and the Harbor Institute are preparing the next generation of leaders with the capabilities and capacity to courageously and continuously address these critical issues.
Brave & Bold Dialogues™ is an engaging and interactive eLearning course that walks college students through real-life scenarios, increasing awareness and understanding. The course provides a four-step approach to becoming a more inclusive member of society: Be aware. Be considerate. Express understanding. Talk about it.
Brave & Bold Dialogues™ empowers students to lead discussions that promote diversity, equity, social justice, and multiculturalism.
"We are so proud of this course because it takes a complex topic that many shy away from and presents it in an engaging and easily-digestible way," said Sandy Mills-Alford, President and CEO of AliveTek, Inc. "Using standard terminology and current campus-based scenarios, we invite each participant to look at the world through their unique purview. Learners are encouraged to think critically about how they interact with others and build their confidence to engage in dialogue that can lead to personal growth and progress."
Rasheed Ali Cromwell, Esq., President of the Harbor Institute, added, "Our innovative approach empowers participants with a unique blend of foundational DEI concepts and historic context to provide a comprehensive perspective through a constructive and engaging platform. This powerful combination provides supportive spaces for participants to learn in a non-confrontational and non-combative environment."
Course Availability
This one-hour online course is available now. Request more information and learn how to implement the course today at https://calendly.com/racromwell/60-minute-meeting.
About
Prevent.Zone by AliveTek, Inc.
AliveTek consists of eLearning specialists dedicated to building and supporting online education that engages today's multi-dimensional learners. Prevent.Zone is a suite of courses by AliveTek, Inc., designed to educate students on current prevention topics and social issues.
Harbor Institute™ is the premier educational consulting firm committed to partnering with institutions to achieve our shared mission of student success and professional development. We facilitate innovative programs/trainings, provide engaging and dynamic campus speakers, host conferences and educational experiences, and consult/assess to support our clients to achieve their goals.
At Harbor Institute, we believe the key to success is empowering others through personal connections.
###
Press requests:
Sandy Mills-Alford
CEO, AliveTek Inc.
727-395-9636
sandy@alivetek.com
Rasheed Ali Cromwell, Esq.
President, The Harbor Institute
202-599-2155
racromwell@theharborinstitute.com
For product information:
info@prevent.zone